Australia have won the Cricket World Cup by six wickets after a Travis Head century took them to victory over India.
The team were chasing a target of 241 to win the championship after bowling India out for 240 in front of a 132,000-capacity partisan crowd at the Narendra Modi Stadium in Ahmedabad.
The hosts took three early wickets before Head and Marnus Labuschagne steadied the Australian innings, Head scoring 137 from 120 balls.
Head said it was an "amazing day" and something he will be " able to look back on later in life".
He added: "I am lucky [to get over my broken hand] and be here. I didn't think I would be."
India won every single match of the tournament in the lead up to the final, while Australia lost their first two – with the pair playing each other in their opening game.
It's the sixth time Australia have won the event, while India were seeking a third title.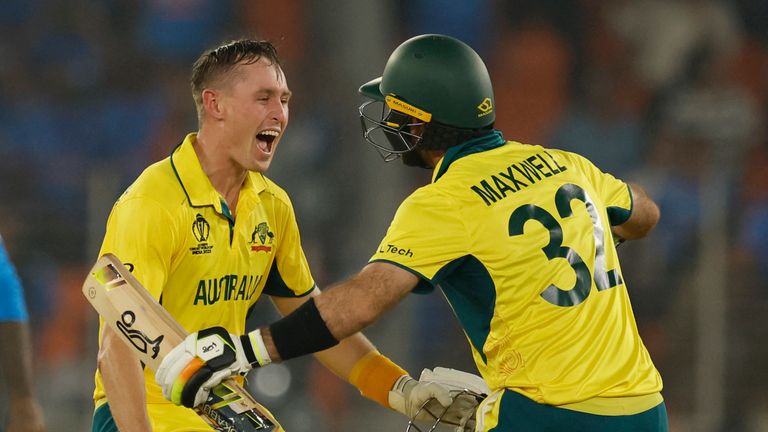 England were knocked out of the tournament in the group stages.
Labuschagne said the Aussies' win was "unbelievable" and the "best achievement" he had been part of.
He added: "India have been the team of tournament but you knew if we played our best cricket we had a chance.
"Our bowlers were sensational. Head put on a sensational display.
"I'm a man of faith and believe in God but the way this has happened is unbelievable to me. I'm lost for words."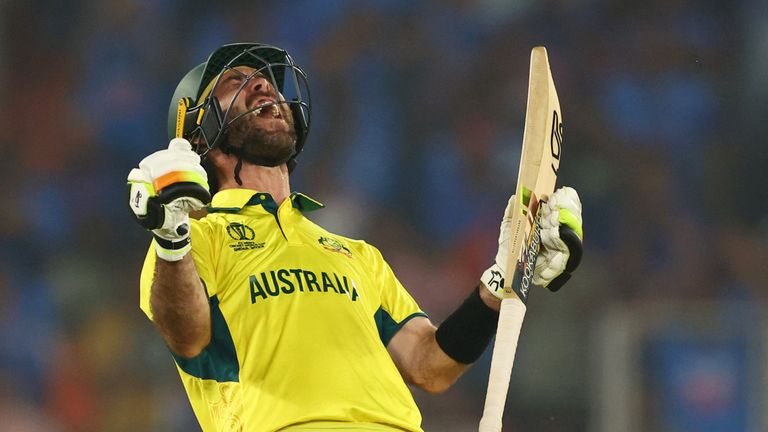 Australia's David Warner said the bowlers "set the tone from ball one", adding that to bowl India out in a final for 240 was "exceptional".
He also said Travis Head had made an "incredible comeback" after being injured before the tournament began.
Mitchell Stark, who took three wickets, said: "You can't write a script to top the winter we've had."