Al Shifa Hospital has become much more than just a hospital during this war.
It is Gaza's biggest hospital, a sprawling complex of 22 acres, housing emergency and neonatal facilities as well as specialist units.
But after Israel's invasion of Gaza it has also become a refugee camp where thousands have sought sanctuary and shelter in its courtyards, corridors and wards from Israel's unprecedented bombardment of Gaza.
More than that it has become a place that is symbolic of Palestinian resilience where doctors have performed heroically, saving lives in the most difficult of conditions.
Follow live: Israeli forces enter al Shifa hospital in 'targeted operation
Dwindling fuel supplies have led to incubators being switched off, say officials there, and the deaths of a number of newborns.
The hospital is also becoming an outdoor morgue. Bodies have been piling up because of their sheer number and the lack of power to refrigerate them.
Israelis claim these reports cannot be trusted because Hamas controls the hospital's staff. They almost certainly cannot speak entirely freely and when Hamas took over Gaza in 2007 it fired hundreds of staff affiliated with the more moderate Palestinian Fatah faction.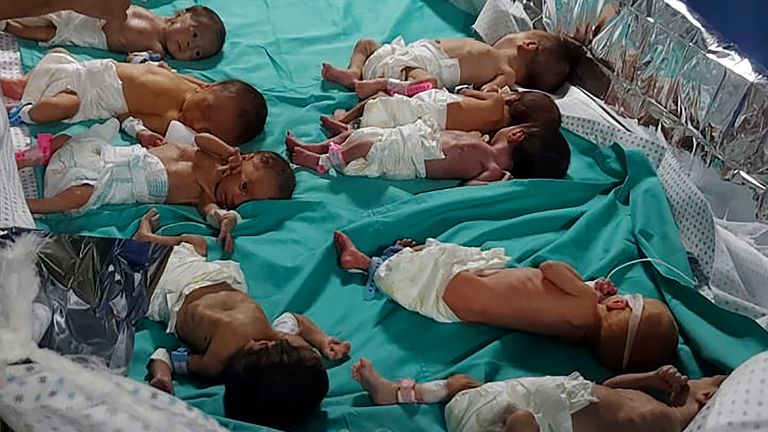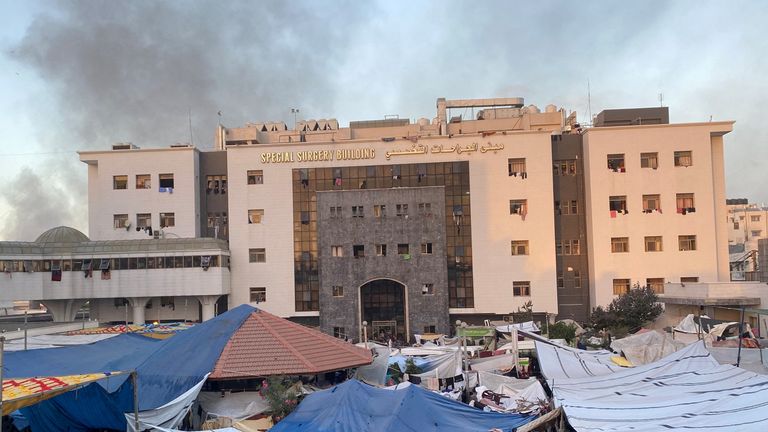 But what isn't in doubt is the enormous pressure the hospital has been operating under and the extraordinary courage of its doctors and nurses. They have been operating against the odds as the war has closed in around them.
But al Shifa has a dark side, says Israel, and that claim has been backed up by US intelligence. Both claim the hospital is used by Hamas as a military headquarters in what would be a clear violation of the laws of war.
Israel, which has now carried out a targeted raid on al Shifa, claims there is a vast tunnel network under the hospital extending out across the Gaza Strip. It has produced diagrams of what it calls a subterranean terror complex. It says it believes hostages may be being held under the hospital and weapons arsenals and command centres are down there too.
Read more:
What protection do hospitals have in wartime?
How the Kibbutz Be'eri attack unfolded
What status do hospitals have in war?

It is hard to know for sure. There have long been claims of Hamas activity in the hospital. Ten years ago Amnesty International accused it of using wards to murder and torture rivals.
Western journalists have described Hamas fighters wandering its wards. More recently though, visiting medical professionals have expressed scepticism the hospital was being used by Hamas in a military sense anymore.
When Hamas violently seized control of Gaza in 2007 it allegedly purged al Shifa of doctors who were not compliant to its rule.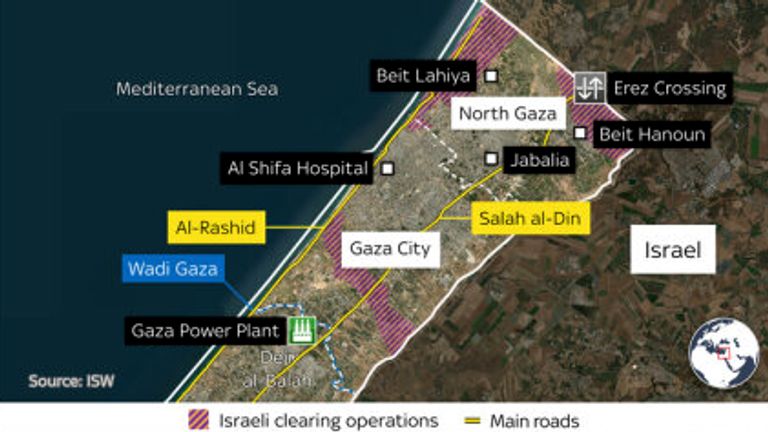 It has undoubtedly been used as a propaganda pawn by both sides in this conflict and that has intensified in the last week as Israeli forces encircled it.
Hospitals have protection from attack under the rules of war. But that immunity is forfeited if they are used as military bases.
Israel will need to prove its claims after it captures al Shifa. Otherwise this assault on a medical complex will be seen as a war crime when the reckoning comes for this conflict.